Concurrent Enrollment Nursing Program
Start Your Nursing Career with a Flexible, Rigorous Program
ODU is making it easier for you to become a nurse.
Earn your Associate of Applied Science (AAS) and Bachelor of Science in Nursing (BSN) in your own community, in less time than traditional programs.
Balancing two programs can be a challenge, but many students find that taking BSN courses online is a great way to get started in nursing faster.
In as few as three months after earning your AAS, you can graduate from ODU with your BSN.
Image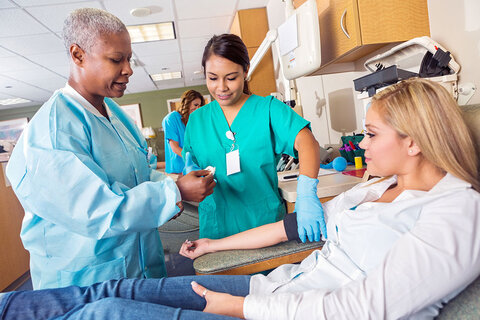 Get Your AAS and BSN in as Little as Two Years
Each semester, your schedule will include both AAS nursing courses at an affiliated institution and online ODU RN-BSN courses.
Your AAS courses are held on-site at the affiliated campus, and associated clinicals happen at their sites. The ODU nursing courses will be delivered online.
Some courses will fulfill requirements toward both degrees, which means your credits will count at both schools. Because you won't lose credits due to transfer, you may be able to complete both degrees in two years!
Image
Why ODU for a Concurrent Enrollment Nursing Program?
ODU's School of Nursing has a reputation for strong programs that prepare exceptional nurses. We are proud of our high pass rates on licensing and certification exams. We're also a leader in the use of standardized patients for clinical nursing education.
We've been educating nursing students through distance learning for over 35 years. Our online BSN classes let you stay in your community while you finish your bachelor's degree.
The academic rigor of our program ensures that you'll graduate ready to jump into a nursing role, and the accelerated timeline means you'll get to work that much sooner.
Fully Accredited
The baccalaureate degree program in nursing, master's degree program in nursing, and Doctor of Nursing Practice program at Old Dominion University are accredited by the Commission on Collegiate Nursing Education (CCNE).
Image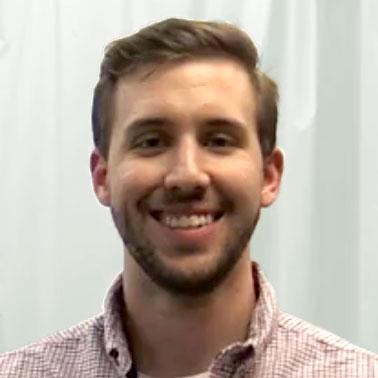 Concurrent Nursing Enrollment FAQs
What is concurrent enrollment nursing?
Concurrent enrollment is sometimes called dual enrollment, because you will be enrolled in two schools at the same time.
Our concurrent enrollment nursing program blends courses in ODU's RN to BSN degree program with courses in an Associate of Applied Science (AAS) degree.
Here's a quick overview:
Each semester, you will take AAS nursing courses at one of our partner institutions and online BSN courses from ODU.
The AAS courses are on-site at our partner's campus and their associated clinical sites. The ODU nursing courses will be delivered using an online format.
Concurrent enrollment students graduate from the AAS program first. By then, you will have earned enough credits toward your BSN that you may be able to finish your bachelor's degree in as few as three months. Graduation from ODU occurs upon completion of all BSN courses, success on the NCLEX-RN, and proof of licensure as a registered nurse.
How do I apply to the concurrent enrollment nursing program?
You must apply to the nursing program at each institution, both the partner school where you will take your AAS courses, and Old Dominion University.
ODU's concurrent enrollment nursing program accepts applications on a rolling basis. This means you can start the BSN degree program and enroll in classes in the fall, spring or summer semester. 
At ODU, there are two steps to apply to this nursing program:
Apply and be accepted to the university as a degree-seeking undergraduate student.
Complete a separate nursing application to the BSN program.
You must send official transcripts directly to ODU's Office of Admissions.
Students previously admitted to the University may not have access to the online nursing application. Email healthsciencesonline@odu.edu for more information and access to the nursing application.
Which schools are partners with ODU in the concurrent enrollment program?
ODU's concurrent nursing partner schools are listed below.
Riverside College of Health Careers
College of the Albemarle in North Carolina
Virginia Community College System (VCCS) schools:

Blue Ridge Community College
Camp Community College
Dabney S Lancaster Community College
Danville Community College
Germanna Community College
John Tyler Community College
Lord Fairfax Community College
Mountain Empire Community College
New River Community College
Northern Virginia Community College
Patrick Henry Community College
Piedmont Community College
Rappahannock Community College
Reynolds Community College
Southside Virginia Community College
Southwest Virginia Community College
Thomas Nelson Community College
Tidewater Community College
Virginia Highlands Community College
Wytheville Community College
Don't see your college on the list? Please contact us with the form above to discuss your options! Our enrollment coaches work with each student and their unique situation. It's always a good idea to ask -- we set up our partnership with the College of the Albemarle due in part to interest from a student!